Missionary Radio is the broadcast ministry of the Pennyrile Christian Community, Inc. Missionary Radio is 100% listener-funded by listeners and other interested parties who want to see its ministry to the Hopkinsville, Ft. Campbell, Clarksville, Madisonville area continue. In addition, Missionary Radio has translators in Dickson, TN at 98.9 FM, Murray, KY at 92.1 FM, and Providence, KY at 101.7 FM.
We cannot air commercials since we are licensed to operate in the FM band's non-commercial portion. However, we also do not solicit underwriters' announcements that would interfere with the flow of ministry that we feel is vital to our mission and calling. Our only source of income is from the faithful gifts of our listeners.
You can give through the mail at:
Missionary Radio
P.O. Box 1029
Hopkinsville, KY 42241
Online here by clicking give from the homepage menu or joining the "Firm Friend Club," a monthly bank transfer from the listener's bank account to ours. Thank you for praying for, listening, and giving to the ministry of Missionary Radio.
We are a partner with Trans World Radio focusing on Shine 800 AM, a 450K radio station broadcasting from Bonaire. To learn more about TWR, go to www.twr.org.
We are a non-commercial, non-profit radio ministry. We don't sell air time or underwriters, and we broadcast only nationally-syndicated broadcasts, which comprise 30% of our ministry. We don't have a rate card. We invite you to share your public service announcements. At times, we do feature ministries on "Ministry Spotlight." Thank you for joining us as we lift up "King Jesus."
The current Pennyrile Christian Community, INC Board of Directors:
President: George Fleming, Clarksville, TN
Vice-president: Mike Humble, Russellville, KY
Secretary-Treasurer (ex-officio): Ken Cummins, Princeton, KY
Members at large:
Reed Welker, Hopkinsville, KY
Dianne Hildebrant, Murray, KY
We at Missionary Radio refer to ourselves as the E-team:
E-vangelize the lost
E-ducate the Bible student
E-dify the saint
E-ncourage the believer
E-xalt the Savior
In Christ,
Ken Cummins
General Manager
Missionary Radio
Psalm 37:4
Staff
Kenneth Bates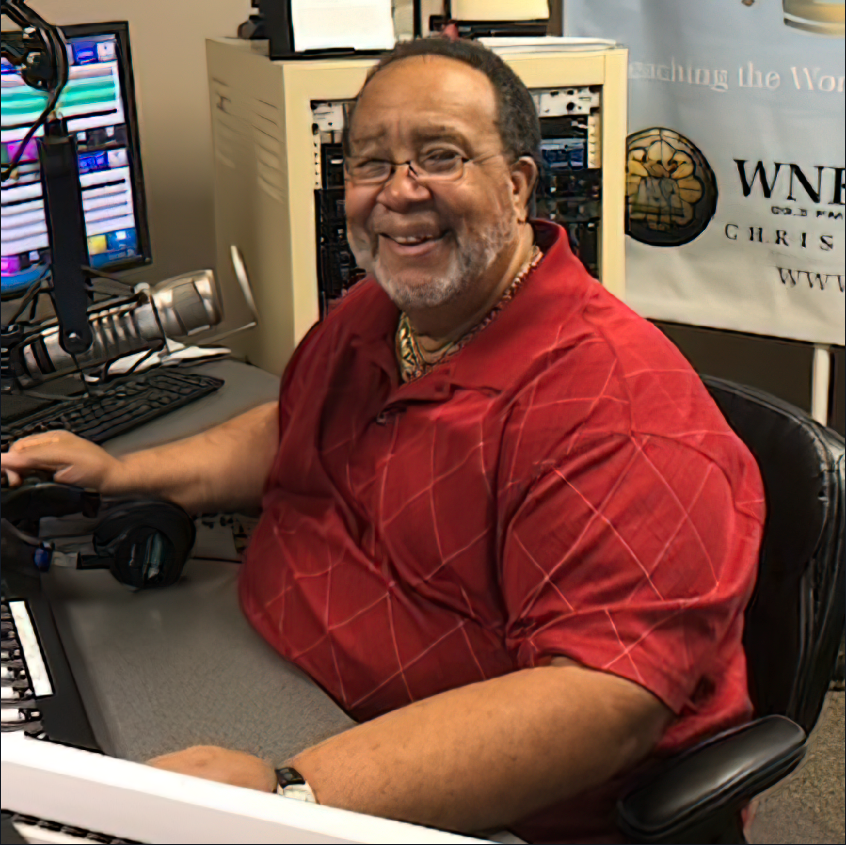 My name is Kenneth Bates; I have been a Christian for over 60 years and a member of the Original Church of God in Hopkinsville, KY. I am single and an only child.
My interests include all types of music, from Christian to Country and Celtic.
I love music, poetry, theater, and painting. I play/attempt to play several instruments. I am a singer and musician, poet, artist, and painter.
I love Christian Radio, specifically MIssionary Radio. I am thankful and grateful to all those who have touched my life through its ministry. I started at Missionary Radio with a lady by the name of Marie Quisenberry as her program tech and co-host in 1981. I have worked at several area radio stations. I have worked as an On-Air Personality, Gospel Radio Program Host, Public Affairs Director, and Talk Show Host. I have received several Area and National awards and recognition. One of my favorite quotes is: "You learn something new every day" I'm the host of "Love and Inspiration" that airs Saturday afternoons at 4:00 and is repeated on Sunday afternoons at 3:00. I'm your overnight host Friday and Saturdays on live and local 24/7 Missionary Radio.
I love the Bible from cover to cover. I am walking in the FOG (Favor of God), and God is my everything.
Roy Cavender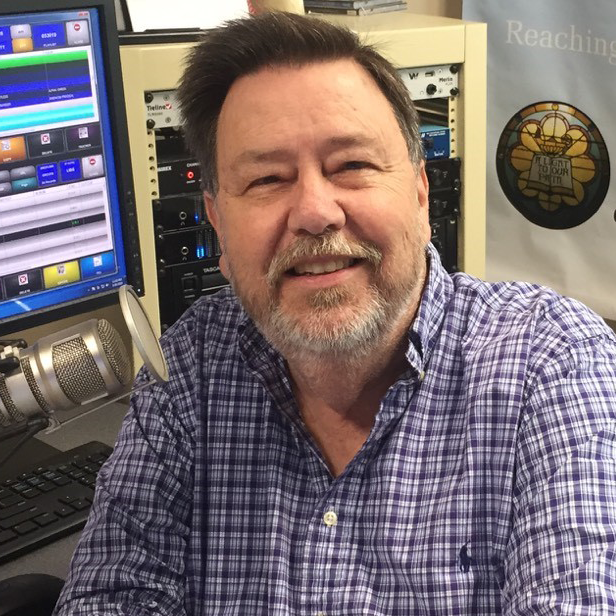 I was born again in the spring of 1976. God saved me from a life of drugs and alcohol. Esther and I were part of a home fellowship in those early years. The Lord taught us so much about being a part of the Body of Christ. We have been involved with several churches and have had opportunities to work with interdenominational ministries.
The Lord brought me to Missionary Radio in Jan. 1996. I am so blessed to be a part of this ministry. I am now retired from the "Morning Show"; however, I am still at Missionary Radio some during the week. In addition, I serve as senior adult minister at Hillcrest Baptist Church in Hopkinsville. I also enjoy leading praise and worship, playing guitar, and spending time with my family. I'm back in the mornings now at Missionary Radio from 5:00-9:00 weekday mornings at Saturdays from 6:00 a.m.-10:00 a.m.
Tammy Cummins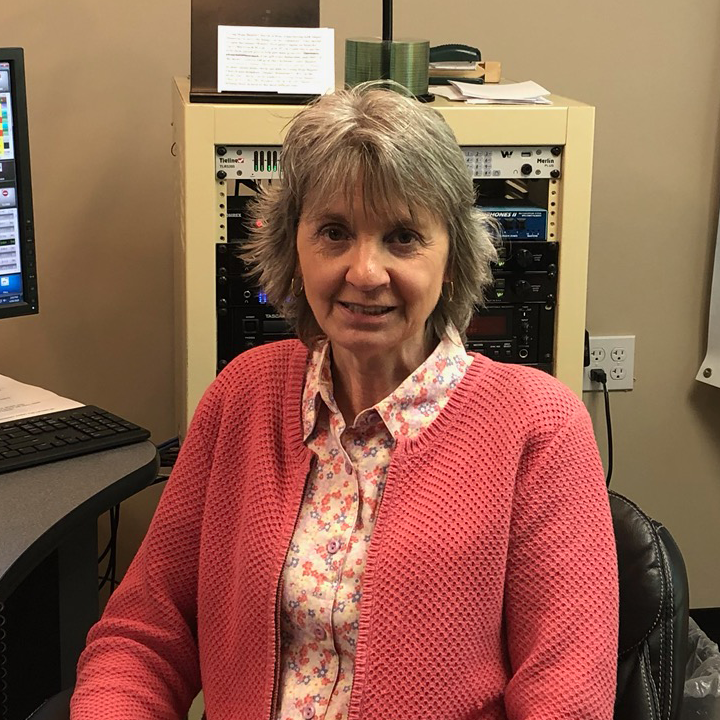 Born: November 18, 1959, Morganfield, Kentucky
Became a Christian: In high school, after attending church all my life.
Education: Graduated from Union County High School, 1978.
I graduated from Murray State University, 1981 with, B.A. in Business Administration with a Minor in Spanish.
Married: Ken Cummins, June 7, 1980
Children: Zack, Hannah, Andrew
Grandchildren: Will, Isabella, Savana, Nehemiah, Eleanor, Olive, and Ruby Elise
Missionary: La Ceiba, Honduras, C.A., July 1992-Sept. 2000
Missionary Radio: May 2003-Present
Interests: I've loved reading since childhood, and enjoy sewing special garments, etc., especially for my grandkids, plus I like baking healthier snacks and desserts by substituting nutritious ingredients when possible. I serve as office manager and afternoon announcer Monday-Friday from 2-6, and Ken and I host the "Roll Home" from 5-6 weekday afternoons.
Favorite Music: Contemporary Christian-Many Artists
You can reach me at tammy@missionary.radio
Ken Cummins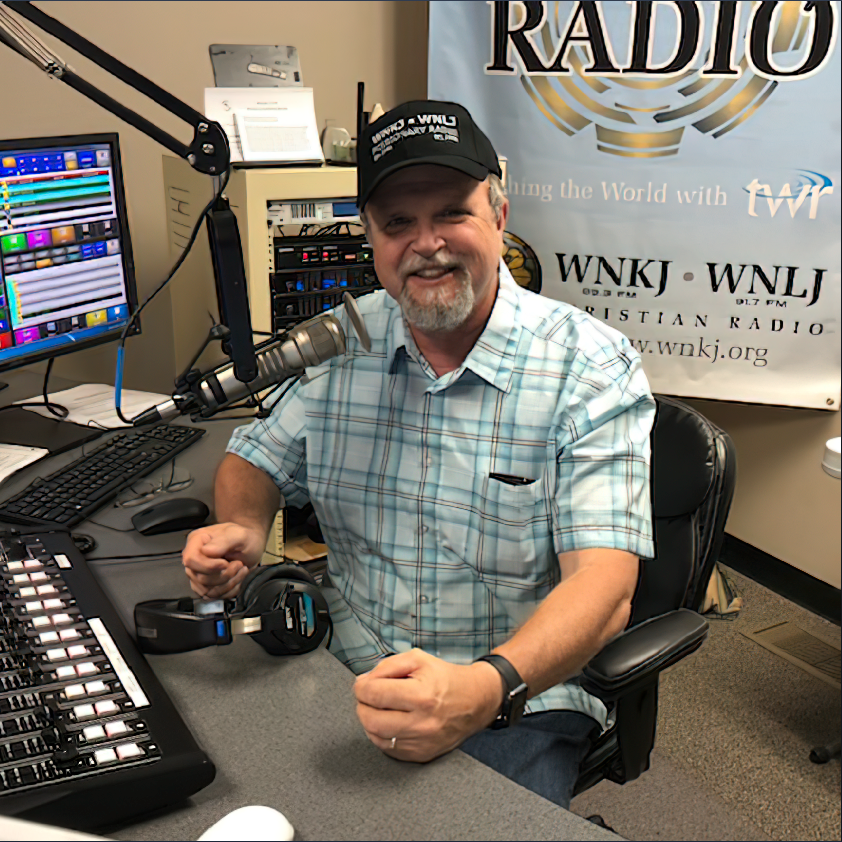 Born: 2-10-59 in Princeton, KY
I Married Tammy Girten Cummins on June 7, 1980. We have three grown children, Zack, Hannah, and Andrew. We also have seven grandchildren, Will, Savana, Isabella, Nehemiah, Eleanor, Olive, and Ruby Elise.
I was saved at seven years old at Calvary Baptist Church in Princeton, KY. I answered the call to preach in July 1977. I have served as a pastor, missionary, general manager of a Christian Radio Station in Bowling Green, KY, a career missionary to La Ceiba, Honduras, from 1992 to 2000, and have worked in radio for over 43 years and have worked at several radio stations through the years. I worked for Missionary Radio in the early '80s, while on furlough from the mission field in the '90s and now since September 2000.
I serve as the general manager for Missionary Radio host "The Thursday Morning Front Porch,' "The Roll Home" with my wife Tammy from 5-6p Monday-Friday, Sundays from 6:00 a.m.-9:00 a.m. and 11:00 a.m.-1:00 p.m. You can reach me at gm@missionary.radio.
I enjoy many things, including raising AKC Beagles, ham radio (W4KDC), and most of all, sharing the GOOD NEWS of the Lord Jesus Christ.
Education: Caldwell County High School Princeton, KY, 1977
Murray State University, B.A. in Radio/T.V. Journalism and Spanish
Master of Arts in Secondary Education, Murray State University
Master of Divinity from The Southern Baptist Theological Seminary in Louisville, KY
Joe Barner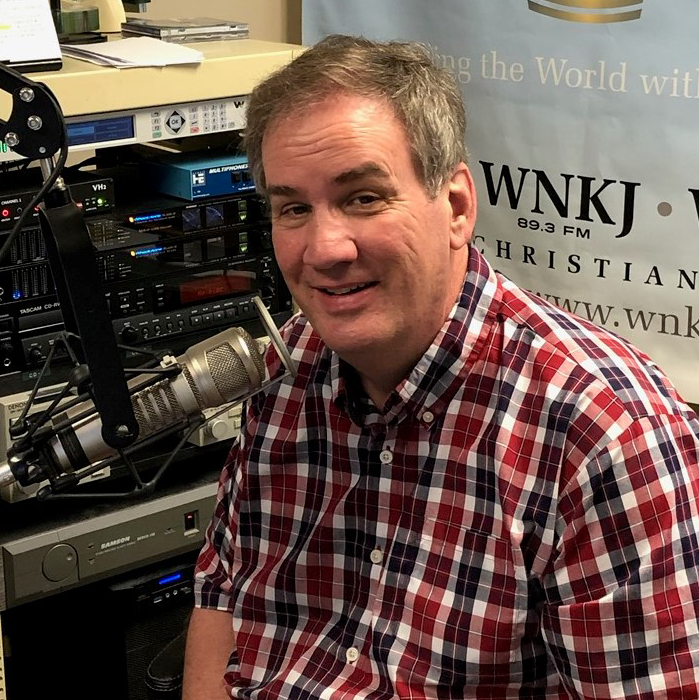 Born: May 7, 1959, in Jersey Shore, PA (In North Central PA, on the shores of the Susquehanna River, and about 4 hours or more from the Atlantic Ocean)
Parents: Gardner & Bernice Barner, both of whom are now with the Lord…Very godly Christian folk, strong Christian heritage…I am the youngest of 5 children
Saved: In my early teens…I don't know the time or place, because I struggled for a long time with assurance of my salvation, but it all clicked when I started getting into the Word of God on a regular basis. I grew up in the Mountain View Christian & Missionary Alliance Church in Jersey Shore
Education: Jersey Shore High School, graduated 1977…Toccoa Falls College, 1983…Major: Communication
Biggest Step of faith: Other than being saved, coming to Missionary Radio and Hopkinsville to work without ever having been here before, only having talked to Jim Adams on the phone. Everything I owned was either packed in a 1972 Mercury Comet or in one of those U-Haul bubbles on the roof.
Radio Experience: While at Toccoa Falls College, worked at WRAF for a year and a half or so…Began working at Missionary Radio on June 21, 1983…Was interviewed on the Old Dad & Duane Show (which became the Front Porch some time later) at 7 a.m., and began an air shift at 10 a.m…Have been an announcer here ever since, as well as music director starting around 1985 or so
Marriage: To Rachel Ezell (now Barner) on June 21, 1986
Church Involvement: Member of Second Baptist Church, Hopkinsville…Sunday School Teacher, Choir Member, Praise Team, and occasional soloist
You can reach me by email at music@missionary.radio
John Reed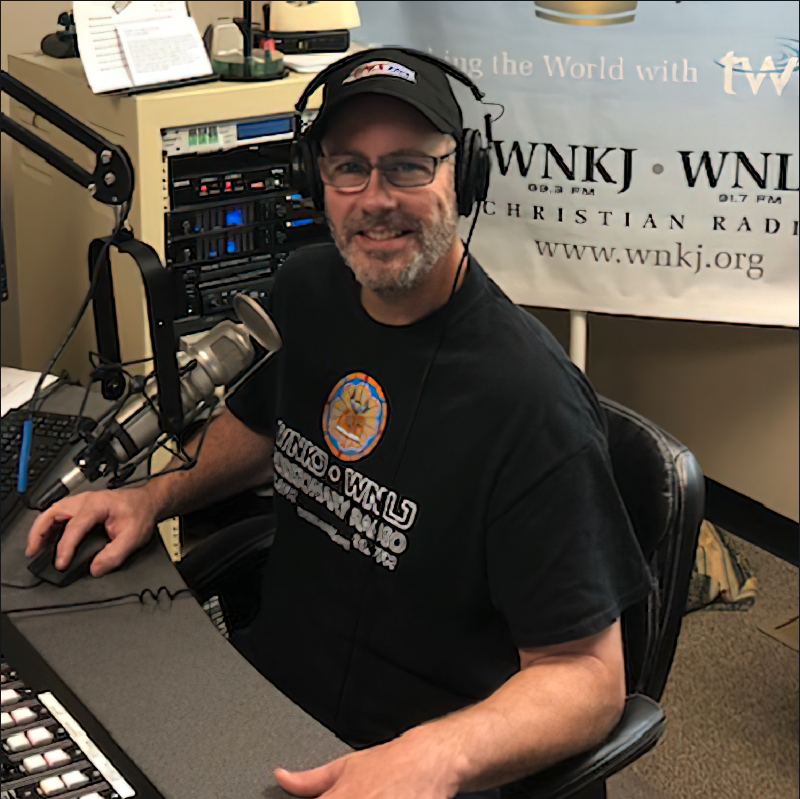 Born 5-5-66
Married to Gabrial Reed in 1995. We have two wonderful children, Jordan and Jonah who are both in college.
I was saved at Cherry Corner Baptist Church in Murray, KY at age 9. I have lived in both Kentucky and St. Louis so have a northern accent with a southern drawl or a southern accent with a something's wrong drawl depending on how you look at it.
I graduated with an Engineering degree from Washington University in St. Louis and I have worked at the United States Corps of Engineers for over 20 years now. Gabrial and I also sell log home packages assisting folks with their custom homes for the past 23 years… I had no previous radio experience but had listened to Missionary Radio for several years.
When considering who is doing the most good getting the Word out, and thinking on how to maximize efforts, I thought of Missionary Radio. So, I filled out an application and here I am working part-time doing some overnight and Saturday morning spots. It is a blessing for sure!
  I enjoy family, church, racing cars (on the track), tinkering with mechanical stuff, and being in the outdoors. 
 Brian Sidebottom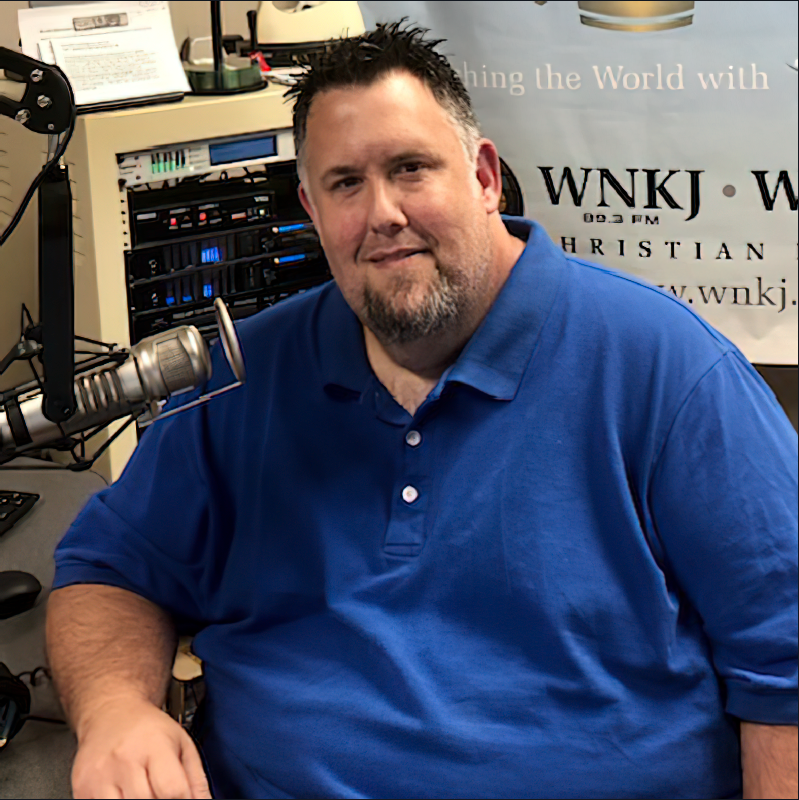 I was born April 4 1975 and I am from a small town in eastern Kentucky called Louisa. I now reside in Elkton along with my wife Tamara and children Kylee and Kayla and I have an older daughter Grace. I was saved at the age of 15 at Trenton Assembly of God. I graduated from Todd county central high school in 1994. I've been in radio since the age of 13. I followed in my dad's footsteps (Marshall Sidebottom) who passed away in November 2014. I co-own with my mom Ruby Sidebottom WEKT Heavenly 1070 AM in Elkton. My interests include singing with the gospel group (Southern Gospel) "Mission of Love." I'm one of the original founders. I also enjoy wood working and remodeling and being active in my church, New Life Worship Center in Elkton. I want to thank General Manager Ken Cummins and the Missionary Radio Team for letting me be a part of such a great crew to glorify together our Lord Jesus Christ!